How it works
Need to buy multiple shoes? Buy in bulk directly at the checkout starting from just 2 pairs, easily set-up your order and sizing and get 10% to 30% off the main price.
Design a
shoe

Set-up your
bulk order

Receive your
shoes
Easily set-up your bulk order at the checkout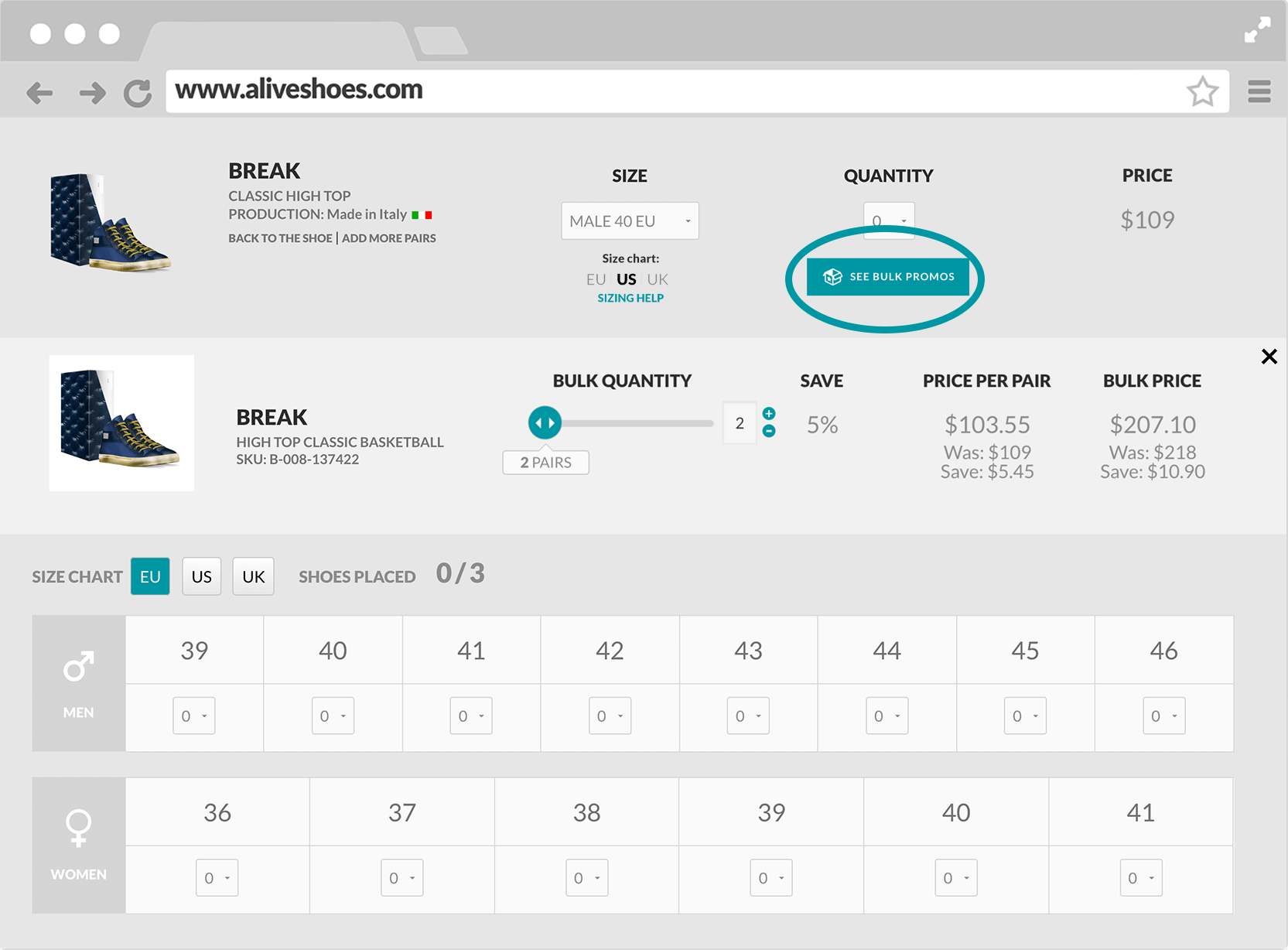 Need more than 100 pairs?
We can easily process orders up to 10000 pairs. Contact our sales team, we will be happy to help.
Aliveshoes
custom bulk service
Discover great benefits when buying in bulk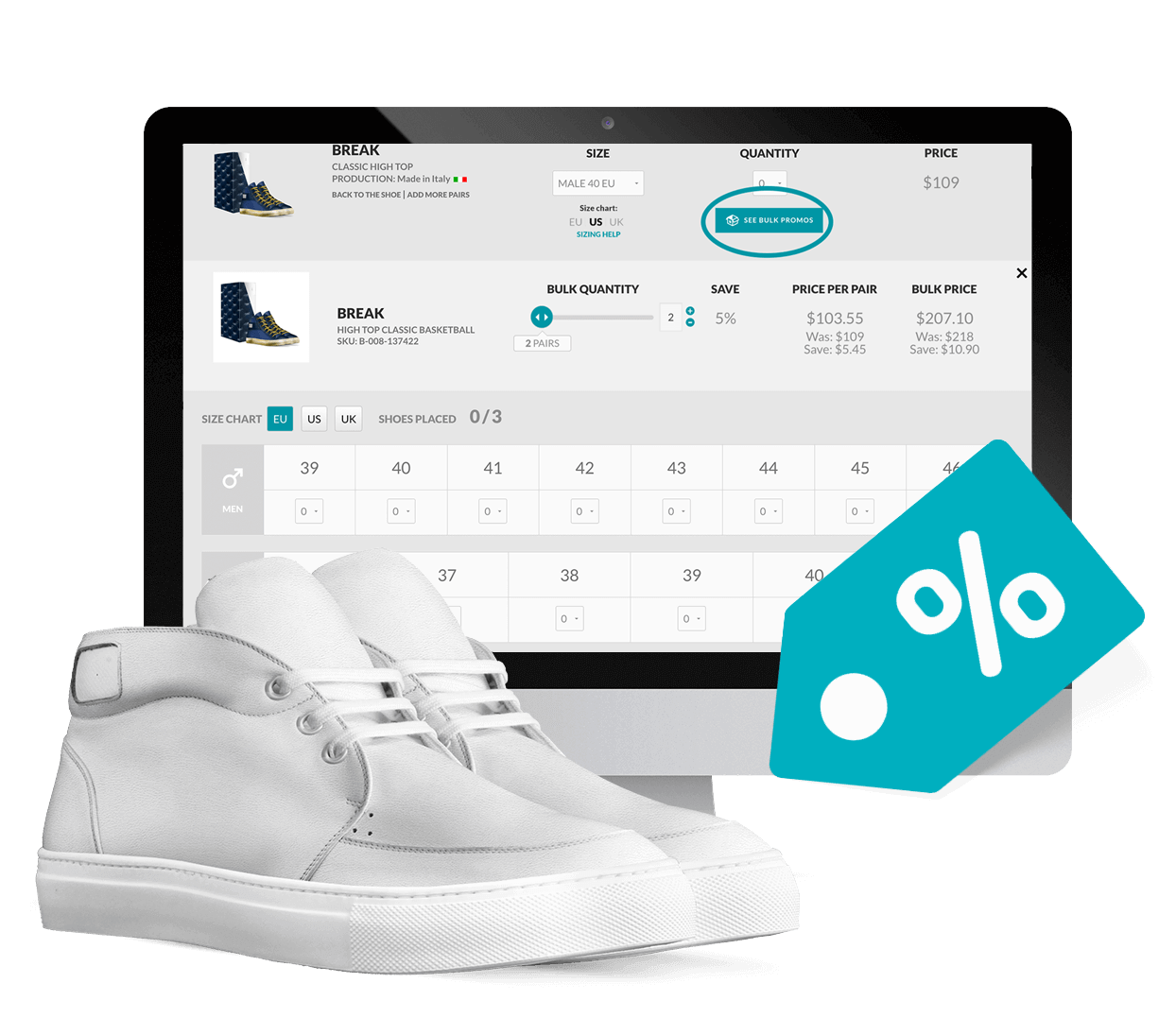 Great discounts based on quantity

Get up to 30% discounts off the standard retail price, based on the amount of pairs.

Super express production

Don't waste any time, enjoy express production of 15 to 20 business days directly from the factories.

White label options

Upgrade to white label and remove all aliveshoes.com labels and logos from the shoes and packaging.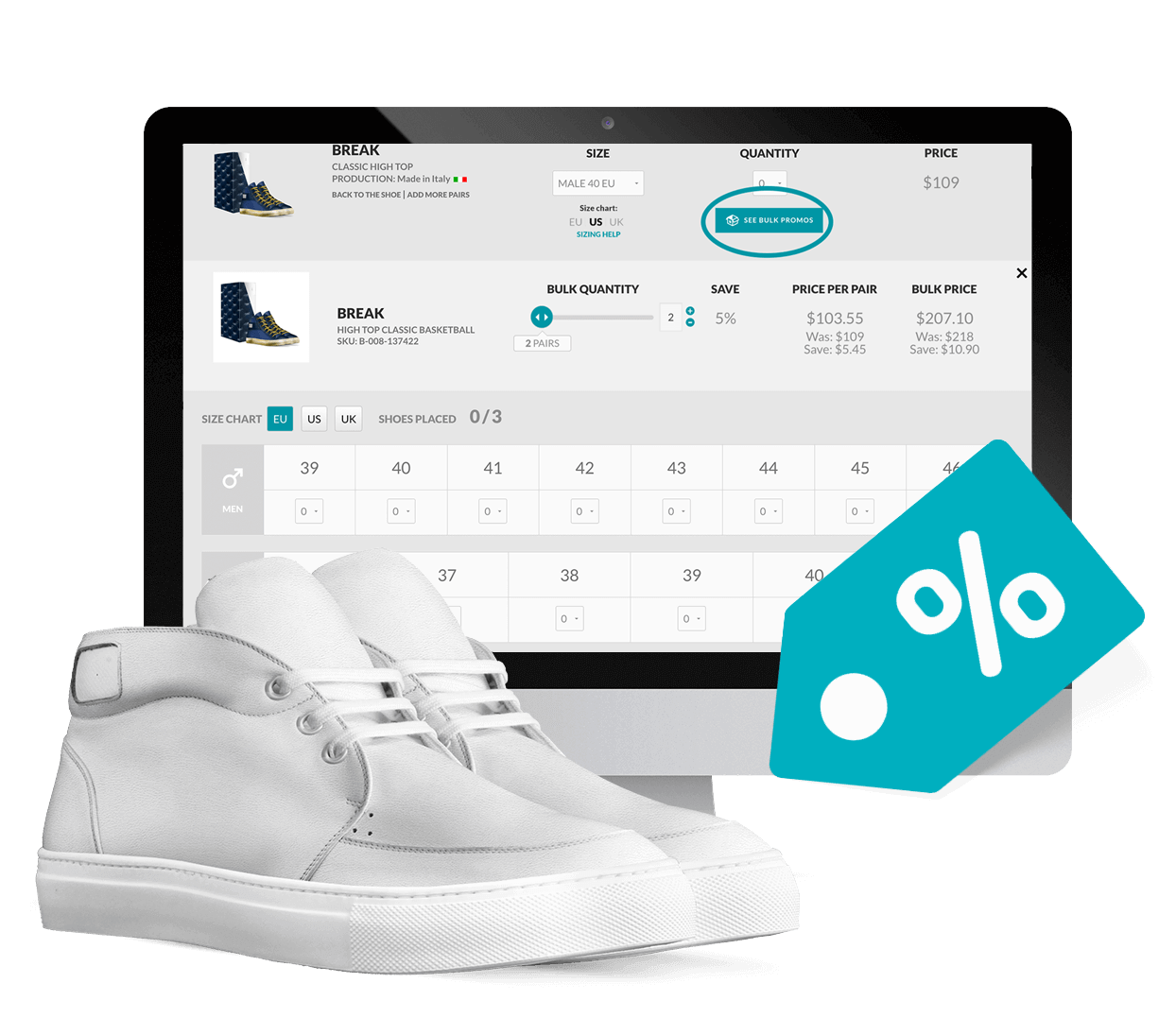 Calculate your discounts, timing and shipping Credit cards, PayPal or check for bigger orders
Easily pay with credit cards or PayPal. Pay by check if amount exceeds 5000 Euro.